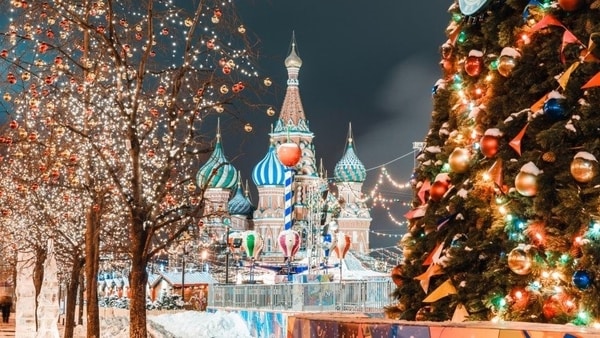 Letter from an American to Russian Soldiers as Christmas Approaches: War, Putin, and Tolstoy
Письмо американца к российским солдатам в канун Рождества: Война, Путин и Толстой
Dear Russian Soldiers,
I write to wish you well as Christmas approaches.
I hope that by Christmas you will be home with your families back in Russia. I know that they are missing you as you miss them.
When I see news reports about the fighting and see wounded and dead Russian and Ukrainian soldiers, I feel disturbed and sad. Even more so when I see the Ukrainian civilians, the elderly people, the women and children whose cities have been bombed and homes destroyed and who are now suffering in the cold.
I am sorry that you Russians have been sent to fight this war.
Your president Vladimir Putin says that he is fighting for Russian ideals, for Russian values. Patriarch Kirill of the Orthodox Church has blessed the war, and he has said that if you die in the war, that your sins will be forgiven.
Do you think that is true? Is this war really in Russia's great moral tradition?
For 150 years, people in Russia and around the world have read the words and admired the thoughts of Leo Tolstoy. Certainly, Putin must know what Tolstoy said about war: 'War is such a terrible thing, that no man, especially a Christian man, has the right to assume the responsibility of starting it."
He also wrote, "War is so unjust and ugly that all who wage it must try to stifle the voice of conscience within themselves."
I know that many of you agree with Tolstoy. You don't see the reason for this war and you don't want to fight it. You are like those in France who didn't want to go to war in Algeria. Or those like myself in the United States who didn't want to go to war in Vietnam. If you are a recruit who refuses to go to war, you should follow your conscience. If you are a soldier who wants to desert, so you should also do what your heart says is right.
Putin could end this war today if he wanted. So could you and your comrades in arms if you refuse to fight or simply begin to go home. Over one hundred years ago Russian soldiers ended World War I in just that way—they went home.
You should know that if your people back in Russia who are protesting can pressure Putin to stop the war, the world will praise them. And understand that if you refuse to fight there are millions around the world who will morally support you. If you go home for Christmas, Tolstoy would say that you are doing the Christian thing. People of many faiths or of no faith would say you are doing the right thing.
In solidarity,
Dan La Botz
Brooklyn, New York
The author, Dan La Botz is an American who was a conscientious objector during the U.S. war against Vietnam.
Письмо американца к российским солдатам в канун Рождества: Война, Путин и Толстой
Дорогие российские солдаты,
Я пишу, чтобы пожелать вам всего хорошего в связи приближением Рождества.
Я надеюсь, что к Рождеству вы будете дома со своими семьями в России. Я знаю, что они скучают по вам, как и вы по ним.
Когда я смотрю сводки новостей о боевых действиях и вижу раненых и убитых российских и украинских солдат, я чувствую душевную растерянность и печаль. И тем более когда я вижу мирных украинских жителей, пожилых людей, женщин и детей, чьи города были разбомблены, дома разрушены и которые сейчас страдают от холода.
Мне жаль, что вас, русских, послали воевать на эту войну.
Ваш президент Владимир Путин говорит, что он сражается за русские идеалы, за русские ценности. Патриарх Кирилл благословил войну и сказал, что если вы погибнете на ней, то ваши грехи будут прощены.
Как вы думаете, правда ли это? Действительно ли эта война отвечает великой нравственной традиции России?
На протяжении 150 лет люди в России и во всем мире читали произведения и восхищались мыслями Льва Толстого. Конечно, Путин должен знать, что говорил Толстой о войне: "Война – это такая страшная вещь, что ни один человек, особенно христианин, не имеет права брать на себя ответственность за ее начало".
Он также писал: "Война – такое несправедливое и дурное дело, что те, которые воюют, стараются заглушить в себе голос совести.".
Я знаю, что многие из вас согласны с Толстым. Вы не видите причин для этой войны и не хотите в ней участвовать. В этом вы схожи с французами, которые не хотели идти на войну в Алжир. Или с теми американцами, кто как и я когда-то, не хотел воевать во Вьетнаме. Если вы призывник и вы не хотите идти на войну, вы должны следовать своей совести. Если вы солдат и вы хотите дезертировать, то вы также должны делать то, что подсказывает вам ваше сердце.
Путин мог бы закончить эту войну сегодня, если бы захотел. Вы и ваш товарищ по оружию тоже можете, если откажетесь воевать или просто уйдете домой. Более ста лет назад русские солдаты закончили Первую мировую войну именно таким образом – они вернулись домой.
Вы должны знать, что если ваши соотечественники заставят Путина прекратить войну, весь мир будет славить их. И поймите, что если вы откажетесь воевать, миллионы людей по всему миру поддержат вас. Если вы вернетесь домой на Рождество, Толстой сказал бы, что вы поступаете по-христиански. А люди разных вероисповеданий или вовсе не верующие скажут, что вы поступаете правильно.
В знак солидарности,
Дэн Ла Ботц
Бруклин, Нью-Йорк
Автор, Дэн Ла Ботц – американец, который во время войны США против Вьетнама отказался от военной службы по соображениям совести.